Summer has arrived. We have a great offer for those who want to relax their number one priority, get away from the city life and take shelter in nature. Renting a villa in Gocek, one of the first places that comes to mind when it comes to summer vacation in Turkey, is just for you. Gocek Holiday Villas are waiting for those who want to spend a wonderful summer holiday.
We have prepared beautiful opportunities for those who want to rent a villa in Göcek, which is waiting for you with its unique nature for the summer vacation. The most stylish villas that will attract you with their taste, design and ambiance are waiting for you.
Best Gocek Holiday Villas
For those who will evaluate the villa option, we have prepared a wonderful environment to spend a comfortable and comfortable summer holiday.
We have designed the interior design, structure, location and kitchen exactly for you to have a wonderful holiday.
You will find complete peace in this environment where you can enjoy the magnificent nature while tasting unique examples of Mediterranean cuisine.
Gocek Holiday Villas, the address of peace, offer exactly the comfort you are looking for.
Everything has been prepared for you in this unique environment away from the crowd, close to the sea and where you can enjoy the sun.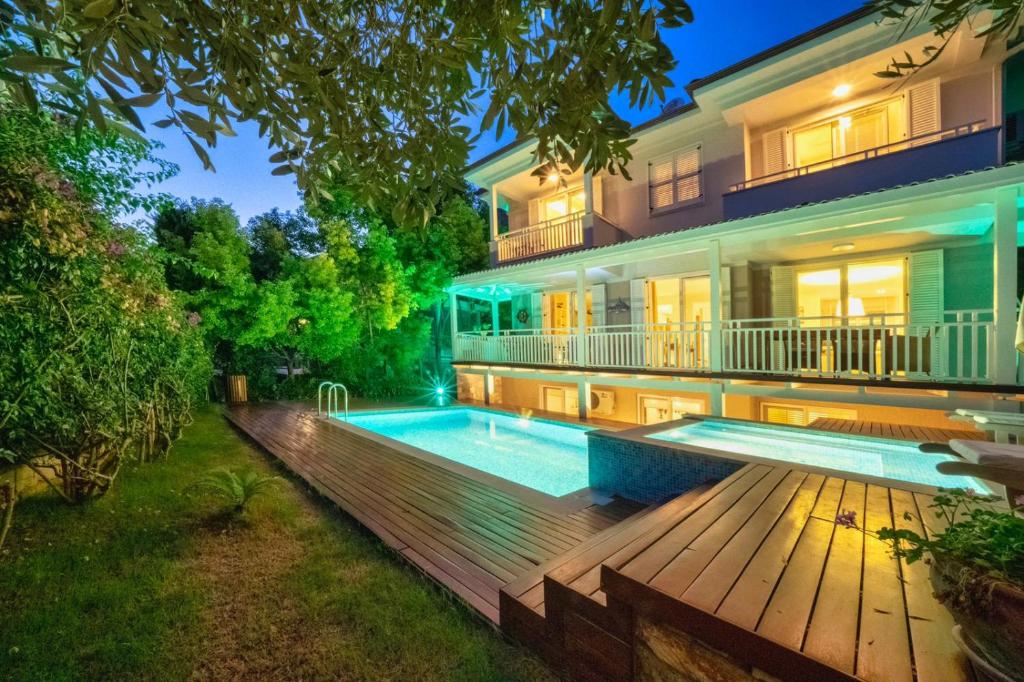 Göcek Holiday Villas Reservation Information
If you want to spend a completely rested summer holiday in the unique nature of Göcek, while feeling the Mediterranean in your soul, we are waiting for you in our villas.